JET | FAUX FUR | SLIM VIXEN SCARF
£82.00
SKU: N/A
Colour: Black
Material: Medium Faux Fur
Dimensions: 172cm x 13cm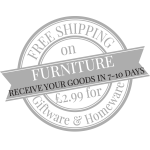 Add to Wishlist

Product Description
JET | FAUX FUR | SLIM VIXEN SCARF
A slender, sophisticated JET | FAUX FUR | SLIM VIXEN SCARF in luxurious Golden Bear faux fur. The Slim Vixen is light and luxurious and easy to wear with a variety of styles. Lined in black velvet lustre.
Categories: Vegan Furs, Faux Fur Scarves, Womens, Scarves & Hats, Faux Fur Scarves & Lapel Collars, View All, View All
Tags: Faux Fur, Scarves, Slim Vixen Scarf, Vegan Furs, womens
You have not viewed any product yet!