Orange Blossom | Vintage Wrapped Soap
£5.99
SKU: N/A
A luxuriously scented bath soap infused with the deep fragrance of orange blossom.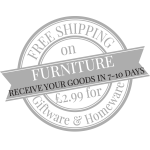 Add to Wishlist

Product Description
Orange Blossom | Vintage Wrapped Soap
Meet our luxuriously beautiful rich shea butter Orange Blossom | Vintage Wrapped Soap. These delightful soaps will leave your skin feeling soft, whilst providing a wonderful scent. All of our soaps have been beautifully designed and exquisitely perfumed, to give you the best possible soap experience Wrapped in vintage papers from Italy.
Rich shea butter body bar with essential oils
100% Triple-milled vegetable soap
Made in England
200 Grams
You have not viewed any product yet!