Recharge Moisture Shampoo | Lock Stock & Barrel
£9.99
SKU: N/A
We've developed our unique formula to effectively trap in moisture to the hair shaft as you wash it – leaving hair tamed and nourished. Because in our experience, moisturised hair tends to behave itself.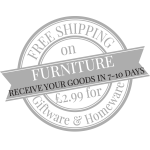 Add to Wishlist

Product Description
Recharge Moisture Shampoo | Lock Stock & Barrel
More than just a daily shampoo, our powerful hair cleanser has been formulated to target a specific hair care concern, working hard to improve the hair's condition whilst gentle cleansing agents get on with removing grease, product build-up and pollutants. Paraben and phthalate free, and loaded with our signature fragrance.
250ml
You have not viewed any product yet!